Jim O'Hara


52 Park Crescent
Twickenham, Middlesex TW2 6NT
Tel: 07969 412292
jim@jimohara.com
www.jimohara.com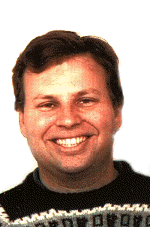 Contract SQL Server Developer with a Specialization in ETL with SQL Server Integration Services.
15 years of commercial experience using T-SQL and stored procedures. Experience with Data Warehouses and SQL Server Report Server. Financial Experience in the City of London reporting MiFID II trades.

Managed crucial data warehouse and report system for all Renault and Nissan dealers in the UK, Slovenia and Morocco.
Performed database tuning and optimization of "Who Wants To Be a Millionaire" SMS game used by 20,000 people every Saturday night
Acted as development team leader during beta launch of BBC iPlayer, completing the most user story points for the team to date

Core Skills: SQL Server 6.5 -2016, Stored Procedures, SQL Server Integration Services, ETL

Additional Skills: Data Warehouse Administration, SQL Server Reporting Services, Sybase, Oracle, C#, Query analysis and optimization, XML, XSLT, ASP.Net Framework, Visual Studio, Scrum



MarketAxess / TRAX
(Trade Reporting and Matching)
Jun 2015- April 2018
Contract SQL Server

Responsible for providing large datasets of trade data to major banks to facilitate reporting to the FCA. Created SSIS packages to facilitate export in different formats. Created and managed daily SSRS reports based on Oracle and SQL Server. Wrote complex queries against MIFID II trade data.
Skills Used: SQL Server Oracle, SQL Server Data Tools, SSIS, SSRS


---
RCI Financial Services
(Automotive Finance)
Oct 2014- May 2015
Contract SQL Server / Data Warehouse Developer

Responsible for development and support of several data warehouses used by internal users and car dealers throughout the UK, Slovenia and Morocco. Managed Click and Decide (v12) including user support. Also responsible for ad hoc query and database development for both SQL Server and Sybase. Managed complex proprietary ETL process each morning for several environments, and a crucial month end reporting system.
Skills Used: SQL Server 2008 - 2012, SQL Server Data Tools for Visual Studio, Sybase, SSIS, SSRS


---

Visa Europe
(Credit Cards)
May 2008- July 2014
Contract Developer

SQL Server development and report configuration for a business critical transaction reporting tool used by the operation support desk to investigate problems with the Visa transaction processing system. Worked with Business Analysts to create user stories, develop reports and support the deployment into test, QA and production environments. Other projects involved development of authentication system for the main extranet requiring the use of web services, ASP.Net, MVC and XSLT.
Skills Used: SQL Server 2005, TSQL, TFS, Visual Studio 2010, Scrum, Agile


---

Siemens Internet Services
(Technical service provider to the BBC)
Aug 2007- Nov 2007
Team Leader / Developer

Interim team leader for the BBC iPlayer development team. Led team of 3 developers, 3 testers and a business analyst using Scrum to introduce new functionality to an extremely high profile project. Responsible for immediate fixes to failing SLA measures that carried financial penalties. Managed deployments of web service code and database updates across 4 networks and 34 servers. Initial 3-month contract was renewed for an additional month as a hands on developer.
Skills Used: C#, Web Services, SQL Server 2005, Scrum, Subversion, Trac
Click

here

for a reference from the Senior Programme Manager at Siemens.


---

Hampshire County Council
(Council IT Services)
Feb 2007 - Jun 2007
Jan 2008 – March 2008
Contract Developer

Created 360 Degree Assessment application to be used by senior management. Responsible for requirements gathering, writing the technical specification, database design, application design and development and report development in SQL Server Reporting Services 2005. This application passed a formal code review as well as a security review before being successfully deployed to users. Contract was renewed for another 2 months in 2008 for projects involving SQL Server Integration, Windows Forms
Skills Used: SQL Server 2005, T-SQL, SQL Server Reporting Services, Web Services, SSIS, Windows Forms, ASP.Net


---

Whoosh Group
(SMS Game Developers)
January 2003
Short-Term Contractor

Fixed performance problems with the database for the "Who Wants to be a Millionaire" SMS game. Used query analysis tools to determine optimizations to indexes that significantly increased performance. This application then handled 20,000 people using it every Saturday night.
Skills Used: SQL Server 2000 with extensive use of triggers, T-SQL, optimization and query analysis.




University of North Carolina at Charlotte, Bachelor of Arts, May 1989
Major: Political Science GPA: Cum Laude, 3.6 on a 4.0 scale


What's New in SQL Server 2016 Integration Services, Pluralsight 2017
3.5-hour course encompassing new features of SSIS 2016 including data encryption and logging

SQL Server Reporting Services Playbook, Pluralsight 2017
Covers new features of SSRS 2016 and connecting to SSAS

Star Schema Foundations, Pluralsight, 2017
Intensive study of dimensional modelling and the Kimball method.

SSIS Design Patterns for Data Warehousing, Pluralsight, 2015
Best practices for designing SSIS packages for data warehouses

Getting Started with Power BI, Pluralsight, 2016
basic skills required for using Power BI to acquire and transform data, enhance the data for analysis, and produce reports and dashboards

Integration Services Fundamentals, Pluralsight, 2014
7-hour course covering control flow, data flow transformations, expressions, scripts tasks, debugging, error handling, checkpoints, transactions and execution methods. Completed using SQL Server Data Tools for Visual Studio 2013 and SQL Server 2014.

Advanced Integration Services, Pluralsight, 2014
3 hour course addressing specific design patterns relevant to SSIS packages for ETL and data warehouses.

SQL Server 2008 Database Development (70-433), Pluralsight, 2014

Essential C# and .Net Framework, Developmentor, November 2007
(5 day class covering advanced topics related to C#)

Citizenship: US, Indefinite Leave to Remain as Spouse of EU National.
Click here to download this document as a Microsoft Word file.




Questions about this page?


jimo@jimohara.com